Posts Tagged 'ant control mn'
Minnesota Ant Pest Control | Carpenter Ants
Last Updated on Thursday, 30 November 2017 02:14 Written by Eco Tech Pest Control Thursday, 30 November 2017 06:00
MN Pest Control | Carpenter Ant Pest Control
It has been a long winter and ants are on the move, as spring marks the peak months of swarming season. Reports are especially high during their swarming season, April through June. During these months, new colonies are established while fresh food sources are sought out. Carpenter ants are nocturnal migrating pests, with peak hours of activity just before and after sunset.  
Pest Control Minneapolis MN
Last Updated on Saturday, 27 May 2017 08:50 Written by Eco Tech Pest Control Saturday, 27 May 2017 05:22
Expert Pest Exterminator for Common Pests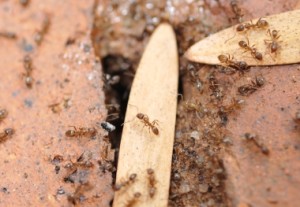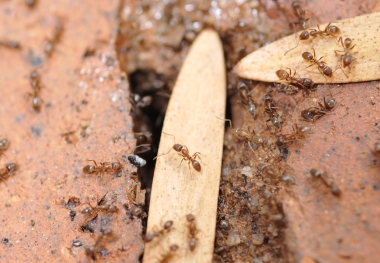 Bugs don't read maps or care about borders but professional bug management teams in Minneapolis, MN will tell you that there are some common insects that like calling the area home. From apartment buildings to residential homes, pest control is a subject all Minneapolis, MN residents share, but pest control doesn't mean you have to put yourself, pets or other animals in danger. If you are facing an insect infestation, rely on the expert, professional bug management team at Eco Tech to provide you with safe, green, pest control services.
Ant Control Blaine MN
Last Updated on Thursday, 19 March 2015 12:55 Written by Eco Tech Pest Control Thursday, 19 March 2015 12:53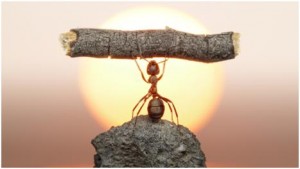 No matter what time of year it is, there are some pests that just do not go away! If you think like most American's, the number one pests that probably come to mind are ants. These tiny bugs can get anywhere including the interior of your home, your lawn, or even your foundation. It seems like the smallest crumb that you accidently drop brings a whole colony of ants into your home. Some people go to the local home improvement store to purchase ant killer, however those chemicals can be very dangerous to children and other pets in your home. If you live in Blaine, MN and are looking for an all natural, effective ant extermination option, now is the time to partner with Eco Tech. Our dedicated staff takes pride in providing customers with more traditional methods of extermination that are less harmful than the sprays you can purchase.
Ant Exterminator Minneapolis MN
Last Updated on Friday, 6 March 2015 12:37 Written by Eco Tech Pest Control Friday, 6 March 2015 12:37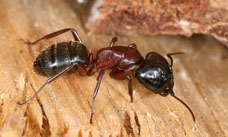 No matter what time of the year, ants can become a problem in your household or office building. Leaving behind a few leftover food items can be just enough reason for ants to invade your facility or home. When times like these arise, many people take a trip down to the local home improvement store and invest in expensive do-it-yourself extermination products that often are not very effective. It's time to leave your ant extermination needs to the professionals at Eco Tech. Serving the Minneapolis, MN area with environmentally friendly ant extermination services is what we pride ourselves on.
Ant Exterminator
With over 15 years of pest extermination experience, you are investing in a team of professionals that can get the job done humanely, safely and quickly. Unlike some of our competitors, our natural pest control methods ensure that your family, coworkers, and pets are left unharmed from any damaging chemicals that you may find elsewhere.
How It Works
Initiate the Call

– Give our team a call as soon as you notice that you have been infested by ants.

Inspect

– One of our experienced staff members will provide you with a full inspection providing you with where the ants are located, how they got in, and a proper treatment plan.

Exterminate

– Once we have an agreed upon date, one of our team members will exterminate the ants throughout your home or office building.

Repair

– If there was any damage caused structurally by these ants, no need to worry. Eco Tech can be your one stop shop for extermination and repairs!

Prevention

– Arguably the most important step. What good is extermination if the ants just come right back? We provide a 4 year warranty, ensuring that these ants will not return. This is a warranty that cannot be matched in our industry today.
If you live in Minneapolis, and are looking for effective extermination services to get rid of your ant issue, call Eco Tech today at (763) 785-1414. Not only will you enjoy our service, but you will also find comfort in knowing that our extermination products are not harmful!
Minnesota Ant Extermination | Exterminate Household Ants
Last Updated on Tuesday, 30 July 2013 06:34 Written by admin Tuesday, 9 July 2013 06:00
MN Exterminator | Ants Control MN

Ants are truly one of the wonders of the world and they have many key roles in the environment. Ants help keep the insect population down, they work as a natural composter by breaking up organic materials, and they even do a very nice job aerating the soil. That said, having ants in your home or even excessive ants around your yard can cause problems for any homeowner.
Tags: ant, ant control, ant control mn, ant identification, ant prevention, ant removal, carpenter ant removal, exterminate carpenter ants | Posted under Ant Control, Ant Extermination, Minnesota pest removal, Pest Control | Comments Off on Minnesota Ant Extermination | Exterminate Household Ants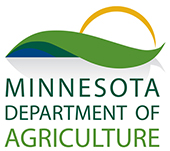 Certified Master Technician
Hours of Operation
Monday - Sunday
7:30am - 6pm

24/7 Emergency Service Nights & Weekends

Service Area: Twin Cities Metro