Posts Tagged 'bee and wasp control'
Minnesota Bee Pest Control
Last Updated on Wednesday, 20 September 2017 12:03 Written by admin Tuesday, 19 September 2017 04:17
Bee Pest Control  in Minnesota
Wasps and bees are beneficial insects, although they are generally considered to be pests because of their ability to sting. Wasps, in particular, can become a problem in autumn when they may disrupt many outdoor activities. People often mistakenly call all stinging insects "bees". While both social wasps and bees live in colonies ruled by queens and maintained by workers, they look and behave differently. It is important to distinguish between these insects because different methods may be necessary to control them if they become a nuisance.
Wasp Nest Exterminator
Last Updated on Wednesday, 14 June 2017 11:37 Written by Pest Control Expert Wednesday, 14 June 2017 11:37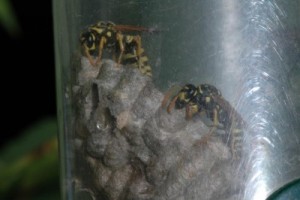 As the weather begins to warm and you break out the outdoor furniture, you might be noticing that a few wasps' nests are already popping up around your property. If you're like most people, wasps' nests are not a welcome sight. Wasps can be terrifying for the majority of us, but for those with wasp and bee allergies, spotting a wasps' nest can cause a stressful situation to turn much more serious. When you find a wasps' nest or see wasps around your property more frequently than you'd like, don't hesitate to contact Eco Tech's Minneapolis, MN wasp nest exterminators. With our traditional and organic wasp and wasp nest exterminator treatments, we'll keep your property safe throughout the year. Whether it's your commercial or residential property, you can rest assured we'll completely remove any wasps' nests we find, ensuring that your wasp problem is eliminated.
Non-Toxic Wasp Sprays
If you've ever had a wasp problem on your property before, you know that the chemical sprays used to exterminate wasps and wasps' nests can be hazardous to you, children, and pets. Often times, you'll have to vacate an area of your property for a matter of hours – if not longer – just to escape the chemicals used on a wasps' nest. However, one of the many benefits of working with Eco Tech is that you'll have the choice of traditional or organic, nontoxic wasps' nest treatments, which are safe for you, children, and pets! That means that when you're trying to get rid of the wasps in your home or business, we don't have to get rid of you (or anyone else around) in the process!
Emergency 24-Hour Wasps' Nest Removal
While not every situation calls for emergency extermination services, wasps' nests are something that many people fear – and for good reason. Being stung by wasps is unpleasant, at best, and when you have an allergy to wasps, or you're stung multiple times by wasps, you'll understand the need to have a wasps' nest removed as quickly as possible. We understand that need, and that's why we provide 24/7 emergency wasps' nest extermination services, ridding your property of wasps' nests as quickly and safely as possible to avoid any negative consequences that could arise from letting wasps live on your property for too long.
Commercial and Residential Expert Wasp and Wasp Nest Exterminators
Whether it's your home or your business, protecting everyone on your property from the dangers of a wasps' nest is important. Especially for commercial properties, though, when you don't know who might be allergic to wasps, it's imperative that you call in an expert wasps' nest exterminator as soon as possible. At Eco Tech, our Minneapolis, Minnesota wasps' nest exterminators will be there to make your property safe again whenever you call. To contact us today, call our regular services numbers, 612.237.8282; 952.881.6662; 651.633.8600, or 763.785.1414, or call 763.232.7296 for emergency wasps' nest removal service.
Wasp Removal Services Anoka MN
Last Updated on Saturday, 7 January 2017 05:46 Written by Pest Control Expert Saturday, 7 January 2017 05:46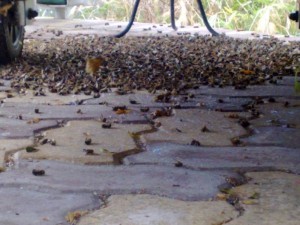 There are many varieties of wasps that inhabit Minnesota, and the ones that usually become pests are those that live in colonies. In wasp colonies, female wasps are dominant and perform all duties within the nest. Some wasps are predatory wasps and others are parasitic. Predatory wasps kill and consume other insects as well as other animals. Parasitic wasps lay their eggs in a host body, usually creatures like caterpillars and spiders. Wasps can assist in the management of other pests, particularly in agriculture as biological control agents. Many wasps also feed on nectar from flowers and therefore function as pollinators. Some species of wasps are aggressive and have the ability to sting multiple times when threatened unlike honeybees.
Later in the summer, the queen of some species produces eggs, these will develop into males, later the males will fertilize the wasps that will develop into queens the following year. These fertilized females will overwinter in a sheltered location. In most cases, the rest of the colony will perish when winter comes. The following spring, the queen will start laying eggs. The fertilized eggs that they produce will become workers, building the nest and feeding the larvae produced by the queen.
Wasp Infestation
Every fall, newly mated queen wasps will seek shelter in protective structures to build their nests. This can include the exterior or interior of your home. In the spring, the nest will grow and wasps can become a danger to humans.
The treatment and removal of wasps from a property requires the expertise of a pest control professional. Eco Tech strongly advises against attempting to remove wasp nests by do-it-yourself methods as this can be highly dangerous. At Eco Tech know exactly how to conquer pest problems, We are trained in handling wasps and we can rid your home or business quickly using our nontoxic organic product line. We also do treatments that will not harm other people, or the environment. We are proud to be an Anoka organic wasp control company, and will proudly treat your problem.
Whether you would like a one-time visit for ant control, or prefer we make regularly scheduled visits to your home or business, Eco Tech offers customized pest control programs in Anoka, Minnesota. Call us today at (763) 785-1414 to learn more about our organic products, our practices, and how we can help you eliminate wasps from your Anoka home.
Bee Extermination and Nest Removal Minneapolis
Last Updated on Friday, 29 July 2016 10:30 Written by Eco Tech Pest Control Saturday, 23 July 2016 05:37

Bees are extremely active this time of year.  They buzz all around us at the park, on the baseball and soccer fields and even in our own lawns.  They look for the perfect place to nest and then they are extremely difficult to get rid of.  If you have a bee or wasp problem on your commercial or residential property, call Eco Tech, a leading Minneapolis Pest Control Company for assistance. Our team can locate and eliminate bees and wasps at the source — their nest, so that you do not have to battle them all summer long.
Eliminating Bee And Wasp Nests
Gutters and fascia are perfect nesting spots for bees and wasps and provide an easy entryway into your home. Stop these pests in their tracks this season with the help of the bee and wasp exterminators at Eco Tech.  No more worrying about getting stung or about a potential allergy for a loved one or guest in your home.  Killing these pests one at a time does not get rid of the problem, only eliminating their nests will solve it.  Our experienced team of exterminators know how to handle bees, wasps and their nests.
All Natural Minnesota Pest Control Company
Eco Tech is a natural pest control services company that uses a non toxic product line to get rid of these pests.  This product will only kill the bees and wasps and will not harm you, your kids or your pets.  With 50 years of combined experience in the pest control business, we keep current with all industry advancements, and we are familiar with the pests that inhabit the Minneapolis, MN area.  Not only can we eliminate a current bee and wasp problem, but we can also prevent future problems in and around your home.
Superior Customer Service And No Contracts
We take pride in our customizable insect programs and strive to provide strong customer service to each of our clients. We offer a 4 year warranty on our work and have received an A+ rating from the Better Business Bureau.  One thing that sets us apart from our competition is that we do not force annual contracts on our customers.  As a result, you can be confident that you are not paying for services that you do not need.  So, if there are bees and wasps buzzing around your property this season, take care of them once and for all.  Call Eco Tech now at 763-785-1414.
Wasp Removal Ham lake MN
Last Updated on Tuesday, 12 July 2016 04:48 Written by Pest Control Expert Tuesday, 12 July 2016 04:48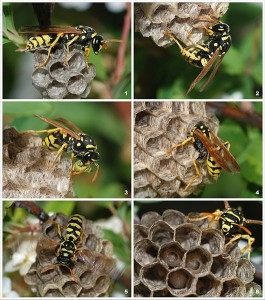 We tend to forget about bees and wasps in the winter time when the flowers aren't in bloom and the little worker bees aren't buzzing around, pollinating everything in sight. But as summer begins in Ham Lake, Minnesota, our attention is drawn, as always, back to the bees that bring us honey and beautiful flowers. Although bees serve an important purpose in our ecosystem, at Eco Tech, our Minnesota natural pest exterminators know that bees, and particularly wasps, can also be problematic houseguests for many homeowners. That's why we have wasp exterminators ready this time of year to help you rid your home of wasps.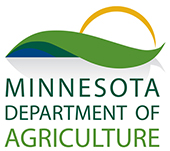 Certified Master Technician
Hours of Operation
Monday - Sunday
7:30am - 6pm

24/7 Emergency Service Nights & Weekends

Service Area: Twin Cities Metro