Posts Tagged 'mn pest control'
Minnesota Pest Control Minneapolis MN
Last Updated on Friday, 22 March 2013 02:25 Written by Eco Tech Pest Control Thursday, 21 March 2013 03:47
Pest Control Minneapolis MN
Now that you've made it through another Minnesota winter, it's time to think spring – and bugs. As the days get warmer, it is likely that you will notice an increase in pest activity inside your home. After a long winter's nap, it's likely the bugs wintered in your attic and walls and now just want outside. 
Minnesota Pest Control | Box Elder Bugs | Asian Beetles
Last Updated on Saturday, 3 November 2012 02:26 Written by Eco Tech Pest Control Thursday, 8 November 2012 06:00
Minneapolis MN Box Elder Bug & Asian Beetles Pest Control
It's the time of year when Box elder bugs and Asian lady beetles seem to come out of the woodwork. When the weather cools, our warm homes are just as enticing to pests as they are to us.
The Asian lady beetle, sometimes known as the Halloween lady beetle or the Japanese lady beetle, is a yellow-orange ladybug that is often seen in large congregations near the end of October. As many as several thousand adult beetles have been found congregating outside on windows, doors, porch decks, etc., often getting indoors as well and creating a nuisance.
MN Pest Control | Common Pests MN
Last Updated on Monday, 21 January 2013 07:04 Written by Eco Tech Pest Control Tuesday, 24 April 2012 06:00
Do you have a pest problem?
Buying a new home? Although your home may have passed inspection when you bought it, household pests can move in anytime. Learn how to either prevent their arrival or recognize the signs early on, and how to deal with any problems before they literally fall on your head. 
Pest and Animal Home Damage Repair MN
Last Updated on Wednesday, 2 November 2011 10:55 Written by admin Wednesday, 2 November 2011 10:55
Home Damage Repair From Unwanted Pests
Damage Repair From Unwanted Pests
Our Pest Control Process
At Eco Tech, we are flexible to work with and guarantee your problem will be handled immediately, no long waiting periods.  To put an end to your pest problem today follow our easy 4-step process!
MN Pest Control | Pest Prevention MN
Last Updated on Tuesday, 1 November 2011 06:00 Written by admin Tuesday, 1 November 2011 06:00
Keep Those Pests Away This Winter
For many Minnesota homeowners, pest control is a chore relegated to the warmer months of the year.  But many pests gain entry into homes in the winter as they seek shelter from the cold weather.  In fact, according to the National Pest Management Association (NPMA), rodents alone invade an estimated 21 million homes in the U.S. each winter.
Tags: animal control, mice control, minneapolis pest removal, mn pest control, mouse control, pest control, pest control mn, pest management | Posted under Ant Control, Mice Removal, Minnesota pest removal, Rodent Removal | Comments Off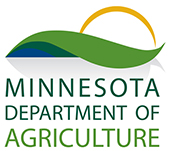 Certified Master Technician
Hours of Operation
Monday - Sunday
7:30am - 6pm

24/7 Emergency Service Nights & Weekends

Service Area: Twin Cities Metro