Archive for the 'Box Elder Bugs' Category
Pest Exterminator MN | Ants | Spiders | Wasps | Box Elder Bugs
Last Updated on Wednesday, 12 July 2017 12:31 Written by Eco Tech Pest Control Wednesday, 12 July 2017 06:00
MN Pest Extermination
Summer has come and gone, fall is officially here and that means another Minnesota winter is sure to follow. If you're like most people, you probably find yourself spending more and more time inside the house.  However, you and your family aren't the only ones trying to hide from the cooler weather.
How to Control Box Elder Bugs MN
Last Updated on Sunday, 7 May 2017 03:36 Written by admin Saturday, 6 May 2017 06:00
Box Elder Bug Control MN
Box Elder Bugs cause concern in the fall when they gather in considerable numbers on the warm outside walls of homes. Similar to Asian lady beetles, (also known as the multicolored Asian lady beetle, and (because it invades homes in October in preparation for hibernation) as Halloween lady beetle) and other seasonal invaders, box elder bugs sometimes find their way into houses looking for a suitable place to over winter.  When they gain entry to buildings through cracks or other openings they remain in wall cavities and will occasionally emerge inside the home in the spring.  They will not breed indoors, so there is no danger of starting an "infestation".
Box Elder Bug Exterminator
Last Updated on Saturday, 15 April 2017 02:41 Written by Pest Control Expert Saturday, 15 April 2017 02:41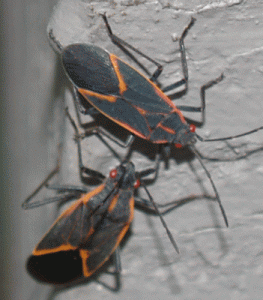 Boxelder bugs are common pests over much of the United States. Adults are about 1/2 inch long and are bright red or black with red lines down their back. Box Elder bugs are a common insect found in Minnesota and are often a common problem, especially during the spring and early summer.
These insects feed primarily by sucking juices from the box elder tree, but are sometimes found on other plants.They do very little damage to the trees they attack, but at certain times of the year they can become a nuisance. Box elder bugs develop by gradual metamorphosis, from egg, to nymph, then to adult. Adult box elder bugs enter homes and builders throughout the year trying to find shelter. They are small and can fit through small cracks, under windows and around the foundation. Oftentimes you will not even realize you have an infestation because they will lay quiet throughout the winter until the sun comes out and they come out to soak up the heat.They will then emerge in the spring to seek out host trees on which to feed and lay eggs.
The eggs of box elder bugs are reddish brown in color, and have adapted this coloring to allow them to stay well hidden in the bark of the host tree. After only a few days they eggs hatch into red and gray nymphs, eventually maturing to only begin the breeding process again.
During the winter months these bugs do not feed or reproduce but oftentimes find refuge in your home and on the side of buildings. Until it gets warm again, oftentimes you will not realize you have an infestation until it's spring and the bugs emerge in mass numbers. To stop box elder bugs from multiplying, it is often helpful to remove their host trees from the area surrounding your home, but the adults can still fly from locations off the property.
To guarantee absolute elimination of all Box Elder Bugs your best bet is hiring a professional exterminator. What you may not realize is that the ones you see are not close to the number you may have. That is why it is important to hire a professional pest control company. At Eco Tech we guarantee to rid your property of these annoying pests using our less toxic organic product line. Our company uses safe chemicals that will not hurt any member of your family including pets. This is important and is often a risk when you decide to use store-bought pest control products. Let the professionals help you when it comes to eliminating pests.
Affordable Organic Insect Treatments
Last Updated on Friday, 17 March 2017 11:51 Written by Pest Control Expert Friday, 17 March 2017 11:51


Spring is just around the corner and, along with blooming flowers, green grass and warm temperatures, you can also expect to see more insects in and around your property. Ants, spiders, roaches, bees and wasps are some of the most common pests that homeowners in the Minnesota area must deal with. Eco Tech is a natural pest control service that serves the Minneapolis area, offering organic pest control options that are safe for you, your family, your pets and the environment.
Organic Pest Control, Minneapolis
Pests can carry disease, dirt, and can get into food in your kitchen and build nests on your property that can even cause damage to your home. If you suspect that you have a pest problem, it is always best to handle it quickly so that it does not escalate. The pest control team at Eco Tech is very familiar with all common pests in the Minnesota area and will act fast to get your issue under control. Do it yourself pest solutions may not work and may be toxic to the environment, causing more harm than good. Our team can quickly survey your property, identify any problem areas and develop a customized treatment plan that will eliminate your issue and prevent future problems as well.
Eco Tech is a family owned business that has been serving residents and businesses for more than 15 years. We do not require contracts and treat our customers like family. Our prices are affordable, our team is responsive, knowledgeable and highly professional. With an A+ rating from the Better Business Bureau, our crew stays up to date on all industry standards and stands behind our work with a four year warranty. Our services are affordable, and there are no hidden charges, or extra unneeded treatments you have to pay for.
Environmentally Friendly Pest Control
Our crew uses organic and all-natural solutions for pest control so that we can ensure that those living in your home (people and pets!) will be safe and unharmed after a treatment. We also care about the harmful chemicals emitted into the environment, so use products that are safe for the environment. Our team can eliminate all pests including ants, beetles, boxelder bugs, crickets, fleas, grubs, lice, millipede, roaches, silverfish, spiders, wasps and bees. For more information about the services offered by Eco Tech, call 763.785.1414 today. Be ready to combat the insects and pests this year!
Posted under Bat Bugs, Bee & Wasp Control, Beetle Removal, Box elder Bug Control, Box Elder Bugs, Cockroaches, Green Pest Control, Grub Removal, Organic Ant Control, Pest Control, Pest Control Exterminator, Spiders, Ticks | Comments Off on Affordable Organic Insect Treatments
Boxelder Bug Removal Minnesota
Last Updated on Friday, 24 February 2017 09:07 Written by Eco Tech Pest Control Friday, 24 February 2017 01:01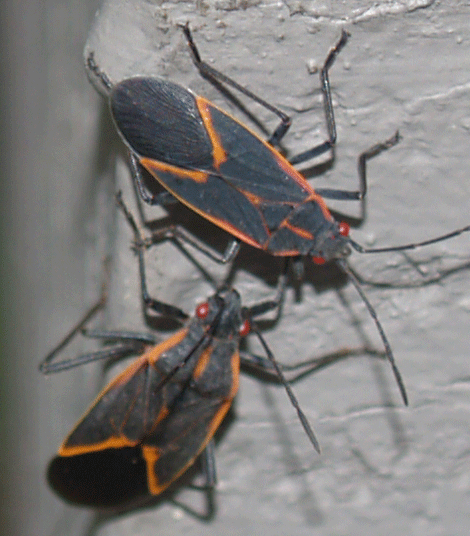 While most Minnesota residents welcome the fall with open arms and a rake, a few of our little bitty residents scramble to find warm air and protection from the cold winter. Their ½ inch long body leaves its original nesting area in the trees and struts it's black body with orange or red markings into all sorts of different cracks and spaces around the home. No, we aren't talking about your grandma that flies to Florida after the first freeze, we are talking about the Boxelder bugs that become a real nuisance in the fall and winter months for all home and business owners. Fortunately, Ecotech, a highly experienced exterminator company, is here for all of your Boxelder bug control needs!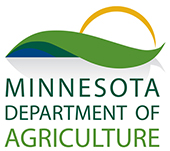 Certified Master Technician
Hours of Operation
Monday - Sunday
7:30am - 6pm

24/7 Emergency Service Nights & Weekends

Service Area: Twin Cities Metro